Roland Lescure, Minister Delegate to the French Minister of Economy, Finance and Industrial and Digital Sovereignty, in charge of Industry, came to visit our mill at Le Creusot this 30th January, 2023.
Accompanied by the Prefect, the Minister was first treated to a Republican welcome on the steps of the Direction building, which had not experienced such an event for a long time. Deputies, senators and mayors were thus able to welcome the Minister as required by protocol.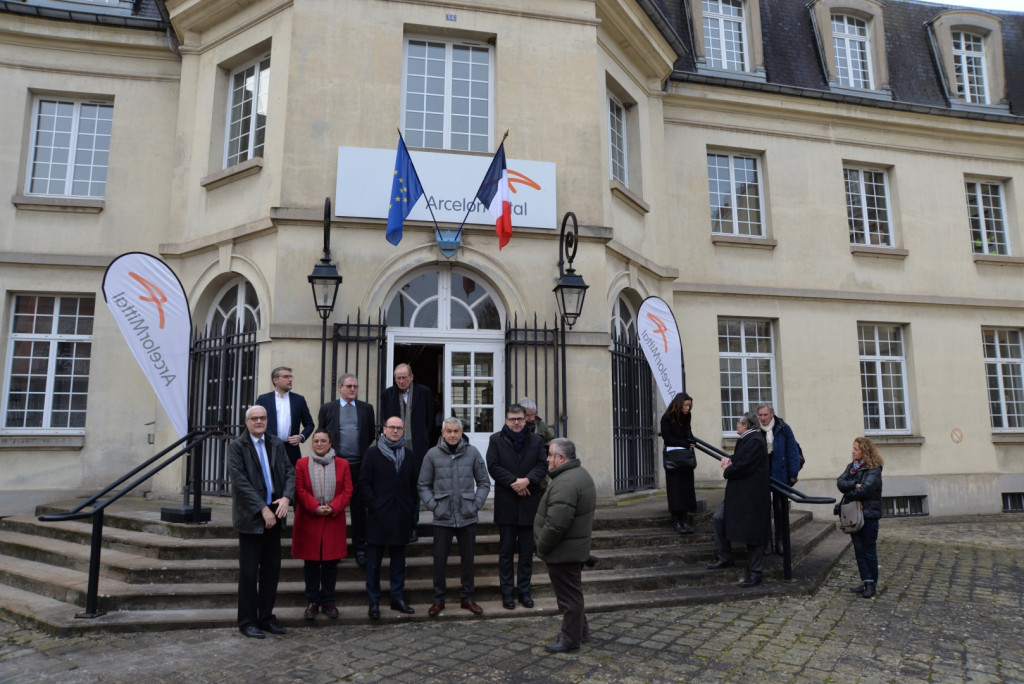 The delegation then headed to the Schneider lounge. It was therefore in Charles Schneider's former office (now a meeting room) that Cédric Chauvy, Site Director, briefly presented the company to the delegation. The presentation was completed by Stéphanie Corre and Sandra Le Manchet who were able to focus on the decarbonization and investment topics that constitute the future of Industeel.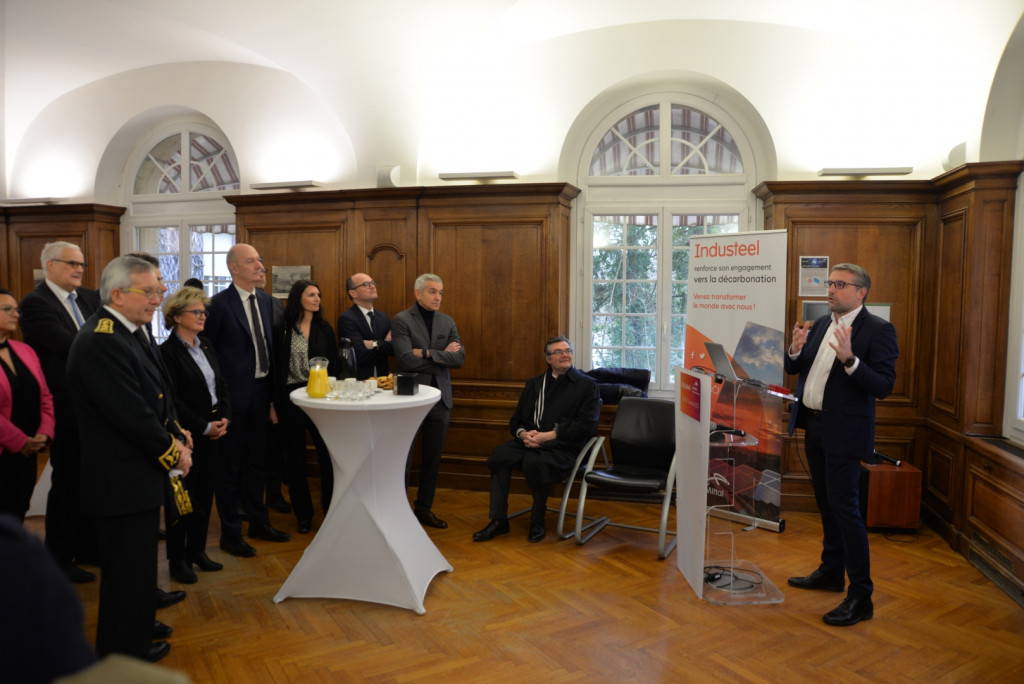 Before continuing the visit, Mr. Lescure was given a pair of cufflinks bearing the Schneider crest which had been recovered from the archives and cleaned by our colleague Aurélien Jordan.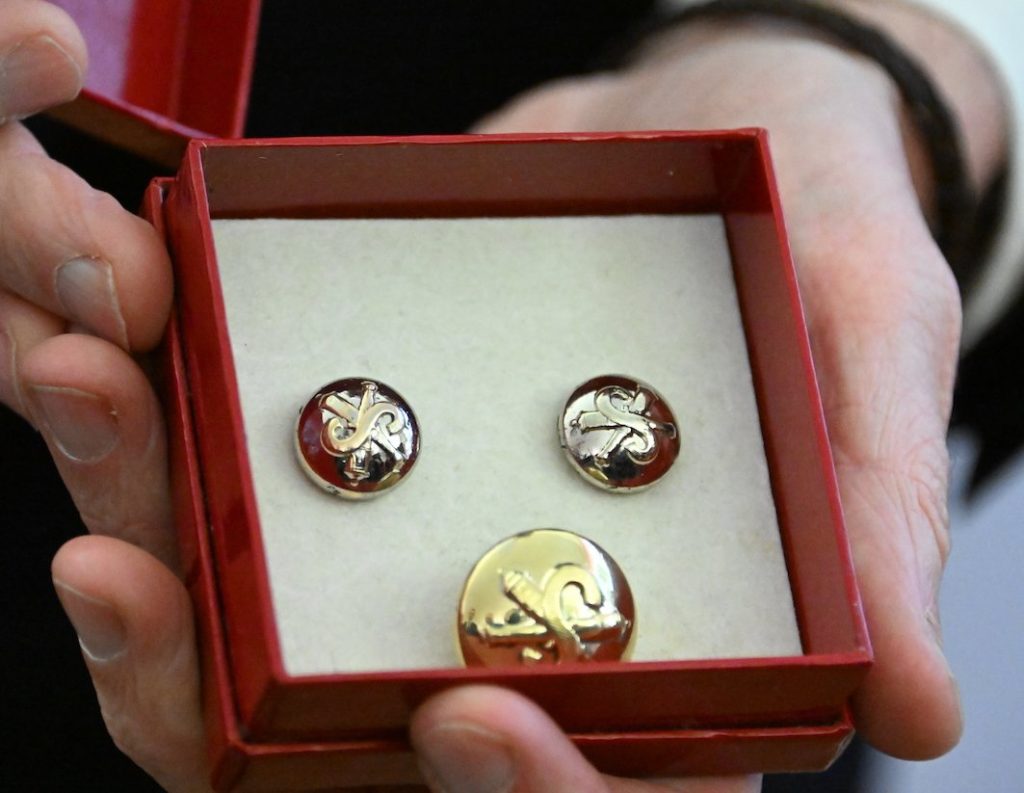 The delegation then took the road towards the steelworks (the mill) for a visit of the plant.
3 sheets (stainless steel, shielding and clad plate) and an educational stand were set up at the entrance to the workshop in order to clearly explain the process to the Minister and highlight our steels and our production process. The tour of the steelworks, guided by Grégory Baptiste, allowed the Minister to discover the production tools and in particular the pocket preheater partly financed by France Relance. The Minister did not hesitate to greet the staff and to discuss with the many employees present on the course to fully understand the role of each. These moments of exchange were greatly appreciated.